Zeb Billings founded the family's first piano store in 1957 near Waukesha, Wisconsin, buying used pianos then fixing them up to sell to customers. Having been well known as one of the best jazz musicians in the region, Zeb found a quick following of loyal families happy to spread the word.
As the business grew, Zeb began selling new pianos and organs and hiring more staff. An innovative marketer, he developed the "Instant Piano Method" program, which he often 'threw in' to make the sale. The methods were so popular, additional levels were introduced. Eventually, piano dealers across the country began buying the packages and Zeb found himself in the piano and music publishing business.
Zeb's son, Greg Billings, followed in his father's footsteps, eventually taking over the piano business. From his customer service roots, Greg wrote the first Piano Retailers Code of Ethics to protect consumers, and served on national boards while simultaneously growing the family business.
In 1996, after having been known for decades as one of the leading piano dealerships in the country, the Billings family was appointed a dealership by Steinway & Sons, the world's greatest and one of the oldest piano manufacturers. The new retail showroom was opened in Naples, Florida, on Tamiami Trail just north of Vanderbilt Beach Road. To help manage the growing business, Greg's son, Grant, moved to Naples in 1998.
Third generation son, Grant, began working in the family's stores when he was just seven years old, assembling piano and organ benches.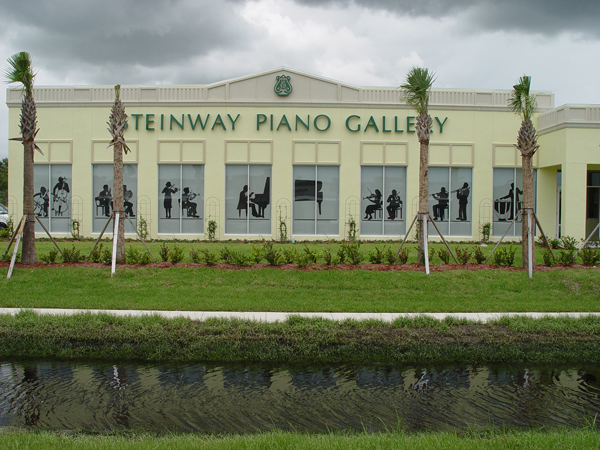 In 2005, the Billings family moved to the current location just south of Bonita Beach Road to be conveniently located between Naples and Ft Myers. The showroom features new and used pianos, digital pianos, a state-of-the-art piano rebuilding, piano restoration, and player piano installation facility, a piano lesson studio and a used piano clearance center.
In 2011, the Billings family was recognized as one of the nation's Top 100 Music Dealers; one of fewer than 30 piano stores in the country to earn the designation. They are the only piano store in Florida to earn the designation – which is based on showroom appearance, customer service, technical expertise, and other criteria – every year since it began.
Today, the Billings family tradition of excellence continues at the Steinway Piano Gallery. We specialize in all brands of fine pianos, piano restoration, piano rebuilding, and fun to use player piano upgrades that can be added to any piano.